Frequently Asked Questions
WHICH INSULATION DO I NEED?
The type of insulation you need depends on where it will be installed, what R-values are required, and your budget. Where you live also affects which insulation type you choose. For example, a home in New Mexico will have different minimum R-value requirements than one in Minnesota.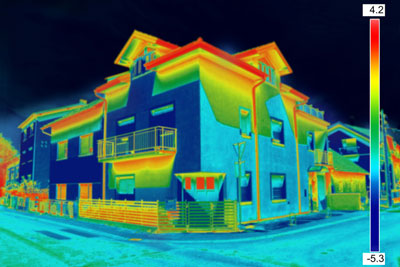 WHAT IS R-VALUE?
R stands for resistance to heat flow. The higher the R-value, the greater the insulating power and resistance to heat flow. Insulation performance is measured by R-value. Depending on where you live and what area of your home you are insulating, different R-values are recommended for walls, attics, basements, and crawl spaces. For example, a colder climate requires higher R-values than a milder, more temperate one. R-values may be added together for increased thermal resistance.
WHERE SHOULD I INSULATE?
Ideally, you should insulate your entire home, from the attic to the crawl space and everything in between. Proper insulation and air sealing can dramatically improve the energy efficiency and comfort of your home. Common insulation projects include attics, crawl spaces, exterior and interior walls, basements and ceilings.
WHERE WILL I GET THE BIGGEST SAVINGS?
To get the biggest savings, the easiest place to add insulation is usually in the attic. A quick way to see if you need more insulation is look across your uncovered attic floor. If your insulation is level with or below the attic floor joists, you probably need to add more insulation. The recommended insulation level for most attics is R-38 (or about 12-15 inches depending on insulation type). In the coldest climates, insulating up to R-49 is recommended.
ARE THERE ENERGY REBATES AND/OR TAX INCENTIVES AVAILABLE?
New Mexico Gas Company Energy Rebate
In New Mexico, you may receive a rebate from the New Mexico Gas Company just for installing new energy efficient insulation to your existing home. When you allow Valencia Insulation to install insulation, you may receive 25% of the total cost up to $500.
*Programs change with some regularity, so please check on the links below to find the latest offerings for both residential and commercial customers.
New Mexico Energy. Minerals and Natural Resources Department
Commercial Building Tax Deduction Coalition
Tax Credits, Rebates & Savings
Energy Efficient Home Tax Credits & Mortgages (RESNET)
WHY CHOOSE VALENCIA INSULATION?
Locally owned & operated since 1977
Hires only local, certified employees
Contractor
Licensed & Bonded
Highly recommended by local customers
Dedicated and Honest