About Us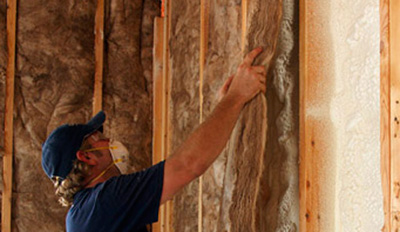 After more than three decades of serving the Farmington area's energy efficiency needs, the number one priority at Valencia Insulation continues to be helping home and business owners reduce their utility bills through the addition of energy-saving insulation. Family owned and operated, we take pride in hiring only local certified employees. We know their credentials and can confidently send them to your location to do a prompt and professional job.
We offer several types of insulation including fiberglass, spray foam, and metal building insulation to complete a variety of insulation projects. Whether you want to make your home more comfortable or reduce your office's utility costs, Valencia Insulation's Thirty Nine (39) years of expertise can help.
During the summer and winter months, there is an exchange of heat flow from areas of warmth to areas of coolness. Because of this, your home's heating and cooling systems must work harder than usual to maintain an adequate temperature throughout the house.
To reduce the hardship of increased energy costs, we recommend the addition of insulation for your home's attic, basement and floors. Our expert insulation contractors can help you choose the right type–fiberglass batts, blown-in, or spray foam insulation–for your house and budget.
LOWER YOUR ENERGY USE WITHOUT SACRIFICING COMFORT.
Call us today at 505-325-9094 for your free IN-HOME ESTIMATE
Or CONTACT US ONLINE NOW!